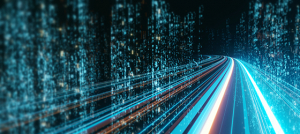 SEIIA (the Swedish Industrial Interoperability Association) actively works to bring industry together, including suppliers, to develop and increase the use of international standards in interoperability. Now they are starting a new collaboration with the Swedish Exhibition & Congress Centre. Ahead of the Industrial Interoperability Summit 2022, expectations are high.
SEIIA, with one of its initiators Matti Tuikkanen at the helm, has long worked to make Swedish industry understand the value of international standards. At present, Swedish industry leaves much to be desired when it comes to quality-assurance communication and thus efficiency. According to Matti, we only need to look at Norway to see what results working with standards can deliver.
– Using standards has several benefits. For one thing, you reduce the losses relating to the actual design, ensuring access to quality-assured technical information, and you can train staff and simulate start-ups in a digital twin to be able to get started with production faster. In addition, you drastically reduce maintenance, operating and management costs. Sweden is behind when it comes to this effort. If we look at Norway, they are probably 20 years ahead of us.
Within SEIIA you will find members such as LKAB, Stora Enso, Preem, Siemens and ABB – to name a few. The goal is to bring the industry together and, through SEIIA, enable better interoperability. Something that can sometimes be a challenge…
– The biggest obstacle we have to overcome has to do with change management. Swedish industry has long leaned towards old methods and an attitude that is reluctant to change. Within SEIIA, we want to change this by showing some good examples, on both the Nordic and global levels. And by involving both industry and academia in various projects, Matti adds.
"We must have a common language"
Swedish industry lacks the common language required for comprehensive digitalisation.
– I usually react when people talk about digitising industry. Because we currently do not even have the necessary infrastructure in Sweden's process industry. Maintenance organisations therefore have enormous problems, and this leads to large unnecessary losses during a plant's life cycle. We must have a common language. Swedish industry cannot afford these losses. It is simply a question of survival, Matti says.
SEIIA is now entering into a collaboration with the Swedish Exhibition & Congress Centre, which means that the Industrial Interoperability Summit 2022 will be held on its premises in Gothenburg. Matti believes this will create the right conditions for the meetings and discussions that are needed.
– There is a very clear synergy between the Swedish Exhibition & Congress Centre's location, its visitors and our target group. Gothenburg is Sweden's most densely populated industrial city, and all the prerequisites are here for creating the meeting place that the industry needs now. We'll be able to listen, be inspired and discuss common challenges and solutions there. It is not possible to overstate the importance of this. Swedish industry can no longer afford to duplicate effort and together with the Swedish Exhibition & Congress Centre we want to create the ecosystem needed to find solutions to this, Matti concludes.