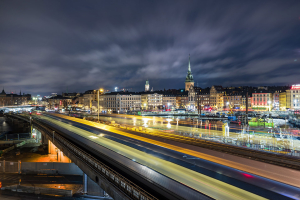 The entire process industry has entered, and faces, a massive energy transition. The Electrification Hub is accelerating this crucial electrification through dedicated activity, which includes implementing solutions and bringing them to market. The Electrification Hub takes the stage at ProcessTeknik to host the Mobility transition for Swedish process industry.
The Electrification Hub is an innovation accelerator that brings together leading-edge expertise in collaborative clusters with the mission of accelerating electrification. Its work has one goal: To reduce greenhouse gas emissions by accelerating the electrification of heavy transport.
Mikael Hjorth is one of two operations managers at the Electrification Hub. Mikael has been driving and funding growth, research and innovation initiatives for a long time. Among other things in the field of energy.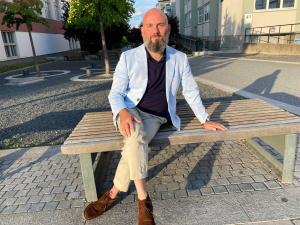 – There are three aspects to our work. The first aspect is research, development and demonstration projects. This involves implementing solutions so that they can be tested on the market both in Sweden and internationally. The second aspect is business development and industrialisation, where we build partnerships with, for example, start-ups to get new solutions in early. And the third aspect is that we work with skills supply and attracting new skills, says Mikael.
The Electrification Hub collaborates with major players in energy, electrification and mobility. And the joint work is about accelerating the inevitable electrification.
– Electrification will take place. Now it's a matter of time. We call ourselves an innovation accelerator. We are close to the market and want to scale things up. You could say we are working on three transitions; the electrification of heavy vehicles, the energy systems that will supply electricity, and industrial transition. In Sweden, we have areas that are incredibly strong in this. The Electrification Hub brings together and links competences and solutions to support the transition.
Joint projects key to reducing vehicle emissions
Transport emissions will be drastically reduced in the coming years. More precisely, by 70%. A target that does not come without challenges.
– The most pressing issues in electrification are the development of charging and basic infrastructure. It is about securing electrification. We need to scale up solutions to be competitive in the long term. The second is that customers buying logistics and transport services must be willing to invest in the technology and make that a requirement when buying services.
Partnerships, the right skills and investment capital are all key to managing this massive transformation.
– We need to connect different industrial sectors. That is one of the biggest challenges. The traditional way of working is too slow. Skills are also crucial. Now we are circulating the skills that are there, but we need to fill them with more people who want to be part of the journey. To scale up, we also need investment capital, both private and public investors who want to build up the sector. We are used to working individually. That's why ProcessTeknik is incredibly exciting. It's a common forum where we can develop tangible projects together.
"Our intention is to meet companies that want to drive the transition"
The huge transformation that the entire process industry is currently undergoing means that the need for agile, fossil-free and smart transport is growing every day. On the ProcessTech stage, the Electrification Hub will highlight cases on the transport transition and how the whole sector is currently retooling to meet the challenges.
– Process industry is facing climate challenges where electrification and smart, electrified transport and work machines will be a prerequisite going forward. We want to contribute to that transition, so our expectation is to meet companies that want to drive the change. Together we can find opportunities to work side by side in concrete development projects. There will be an incredible amount of expertise in automation, control and digitalisation in one place. We want to find value-creating collaborations, Mikael concludes.
The Electrification Hub is an innovation accelerator that brings together partners ABB, Alstom, Epiroc, Hitachi Energy, InnoEnergy, Northvolt, Region Västmanland, RISE, Svealandstrafiken, Uppsala University, Volvo Construction Equipment and Västerås City. It is located at Mälardalen University.
ProcessTeknik is the meeting place for process industry where common challenges around energy, sustainability, production and circularity are highlighted. ProcessTeknik takes place at the Swedish Exhibition & Congress Centre on 18-20 October.