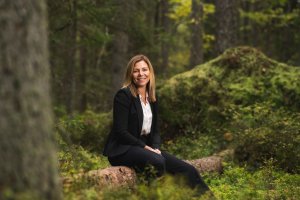 Implementing the transformation industry now faces is absolutely necessary. We are facing ambitious climate targets and Sweden is at the forefront of achieving them. However, staying ahead requires new thinking, innovation and cooperation. This is exactly what Paper Province is doing, and they are doing it with nature's own resources.
In the forest-based bio-economy, Paper Province is a world-leading business cluster. They are based in Karlstad, but their work is global. The organisation is made up of 130 member companies that also jointly own Paper Province. Paper Province works together with its members, academia, municipalities and regions for sustainable development based on Sweden's forests. This is manifested through their support to both new and established companies to develop and launch sustainable solutions linked to forestry.
– What all our members have in common is that they want to use the forest to take society into the future. We see forests as a hugely important resource for the transition to a fossil-free society. We join forces on common issues and challenges on behalf of our members. Right now, the skills issue is particularly hot and that also includes being attractive as an industry. We work to attract skills and investment to member companies, and then we bring the players together in different ways, for example through events, matchmaking or projects with the aim of these leading to development, says Sandra Sundbäck, CEO of Paper Province.
The transition depends on collaboration
To succeed in reaching our climate goals and becoming a fossil-free society, we must increase our collaborative efforts. And that's where Paper Province comes in, to bring together stakeholders who can work towards common goals through collaboration.
In October, Paper Province will appear at ProcessTeknik and will bring three of its member companies to the stage – Biosorbe, Somas and AFRY.
Biosorbe was founded in 2015 and has since developed a bio-based water-resistant absorbent that soaks up oil. It is 100 percent nature-based and provides an environmentally friendly way to clean up oil spills and other contaminants both on land and in water.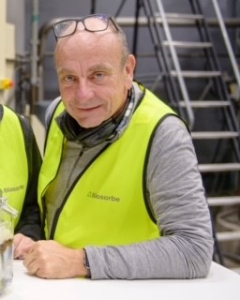 – In our industry, resources and time are in short supply. To succeed, you need to be in an environment where you can make rapid progress. That is what we have found in Värmland county, where we have taken the step from lab to a scaled-up production unit in less than three years, says Lars-Erik Sjögren, CEO of Biosorbe.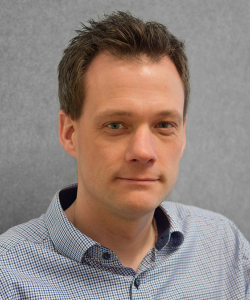 Another of Paper Province's member companies is Somas, which is represented in several industries, including paper and pulp. Somas develops and produces control and shut-off valves made of stainless, acid-proof steel. At ProcessTeknik, Erik Djurfeldt, a sales representative at Somas, will share examples of how good dialogue, smart solutions and effective tools can help us become more resource efficient, together.
– Something that may seem simple, such as choosing the right valve, can mean a lot when it comes to saving energy, time and money. That said, making smart choices doesn't have to be a science. We help our customers and partners with digital services that make it safer and easier to choose the right valves optimised for their production, Erik says.
Last but not least, AFRY will also take the stage at ProcessTeknik. AFRY works with future solutions in energy, infrastructure and industry. In pulp and paper, AFRY's work ranges from designing new mills and production lines to planning and implementing rebuilds and making existing plants more efficient.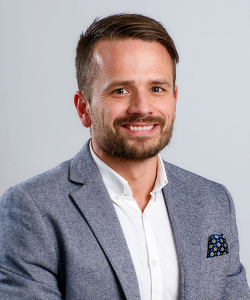 – There is a lot happening in process industry linked to the transition towards a more sustainable society. In our strategy and our contribution to this transition, we see new technologies and start-up companies as priority areas. For several years, we have been helping our clients take ideas from the lab environment to full-scale production, because we recognise that new thinking and innovation drive industry forward, says Jonas Kihlman, Head of Development Area New Technologies & Start-up Companies at AFRY.
– We want to show that there is a lot going on within our member companies and they are making a huge contribution. It is by working together that we become stronger and have the opportunity to create a more resource-efficient industry and smarter companies. We need to open the doors to create these kinds of cross-sector collaborations. That's when change happens.
Working together for sustainable industry
At ProcessTeknik, Paper Province will present exciting case studies and show how to create value by working together with other actors.
– I hope that we arouse curiosity and that we and our companies collaborate, both among themselves and with others, in broader contexts, where we can create enormous benefits together, Sandra concludes.