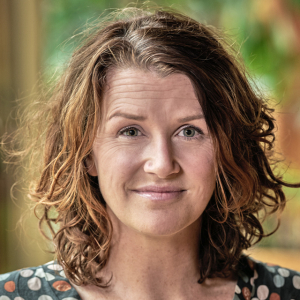 As we all know, the transition we are currently undergoing, as we move away from and reduce the use of fossil fuels, presents some challenges. Especially for traditional industries like the process industry. This means there is a huge need for initiatives and projects that facilitate and enable this transition. One of them is Johanneberg Science Park's regional initiative: "climate-leading process industry".
Hanna Paradis is the process manager for Klimateledande Processindustri (Climate-Leading Process Industry), an initiative funded by Vinnova, Västra Götaland Region and the West Sweden Chemistry and Materials Cluster and coordinated by Johanneberg Science Park and RISE. Klimateledande Processindustri is a ten-year initiative whose aim is to create a fossil-free process industry in the west of Sweden.
– Within the initiative, we work to create links between companies, public administration and research actors in different ways, so that they can find each other more easily and do things faster. Right now we are in an exciting phase in the initiative where we are trying to work at the intersection between research, innovation and industrialisation, Hanna says.
Challenges for process industry
Hanna believes that Swedish process industry is very good and has solutions for the specific technologies that must be implemented to reduce fossil dependency, but more knowledge is needed on how to link these technologies in value chains.
– It is very important that we develop a systems perspective and find out how we can link technologies into systems that are cost-effective and that produce lower emissions overall. It's a huge challenge and a lot of it is about infrastructure and resources. Without, for example, more electricity generation and access to electricity infrastructure, it won't happen.
Klimateledande Processindustri creates an arena and a platform for this industry segment to find ways forward in different ways.
– There must be a long-term perspective in this work. Sweden must continue to be a good country for these companies to operate in, and at the same time, it must be made attractive for the plants already located here to keep breaking new ground. In this case, these development projects – not just the ones we are doing, but all of them – will play an important role in maintaining a high level of innovation and a good research climate.
Climate-leading process industry at ProcessTeknik
During ProcessTeknik 2022, Hanna and Klimateledande Processindustri will hold a session on stage. Among other things, they will share their specific areas of action and highlight various cases within their initiative.
– We have a very wide range of projects, and we are bringing three of them to ProcessTeknik. One is about hydrogen, where we are looking at the technical conditions for running hydrogen production flexibly in industry. Then we have a project where we have challenged a couple of suppliers to investigate the electrification of processes that are usually powered by steam or different fuels. Finally, we have a project where we are looking at water purification and municipal water treatment plants and how they can benefit from digital twins as a working tool, Hanna concludes.